About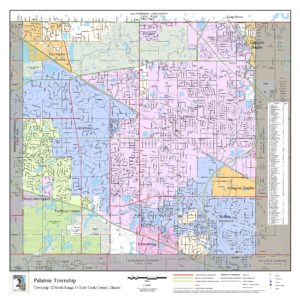 Palatine Township takes in an area of 36 square miles. The Palatine Township Road District maintains the right-of-way of many of the streets in all unincorporated areas. With few exceptions, that right-of-way is 66 feet wide or 33 feet from the center of the street to the property line. Within that 66 feet, the Road District assumes many responsibilities.
Your Road District is equipped to handle most of these duties and to contract some with private enterprise. We have excellent Intergovernmental cooperation with the municipalities in and around Township boundaries. Manpower and equipment are often exchanged to make all of us more efficient.
Palatine Township Road District
530 N. Smith Street – Palatine, Illinois 60067
Phone (847) 358-6336 – Fax (847) 358-4056
Email:  roaddistrict@palatinetownship.com
There are no upcoming events to display at this time.