2015 Draft Strategic Plan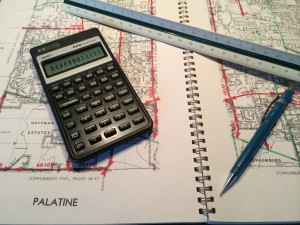 Palatine Township Road District provides maintenance for roadways, including bridges and right of ways, in the unincorporated areas of Palatine Township.  We provide services in a timely, efficient and courteous manner always mindful that the taxpayers of Palatine Township are paying for the services we provide.  It is important that the Road District have vision that guides it into the future.  This can be achieved through deliberate planning and periodic updating reflecting changes in circumstances.   Therefore, the Road District is in the process of  developing a Strategic Plan including current and long range goals.
CLICK HERE to read the preliminary draft and provide your input into the direction of Palatine Township Road District.
The first step is to read the rough draft of the plan which is offered as a starting point, CLICK HERE , when you are ready.  Next, we'd appreciate your help to make the plan better. It would help us properly reflect everyone's input if you would do the following:
Send your comments by email or letter; email is preferred.

Include your name and street address in the email.

Include the subject of your comment/suggestion in the subject line of the email, for example "Capital Plan".

If you have more than one suggestion, please send separate emails for each subject matter. We plan to sort the comments received by subject matter and your assistance in keeping to a single subject for each email will be most helpful.
Please include your phone number in your email. We may wish to discuss your suggestion with you by phone.
Emails should be sent to: roaddistrict@palatinetownship.com
Letters to:
Palatine Township Road District
Attn: Strategic Plan
530 N. Smith Road
Palatine, IL 60067